Super Range ,More Comfortable Riding
105mm shock-absorbing wheels for a more comfortable ride. Ergonomic concave-w deck design for excellent turning control and easy to carve. Great versatility, adaptable to more different kinds of terrain. Replaceable Battery Unlimited Ride.
Top Speed:28mph / 46kmh
Range:18mi / 30km
Max Load:330lb / 150kg
Climbing Grade : 25%
Best budget electric skateboard under $500
10S3P 18650 lithium battery, 280.8Wh large capacity. Up to 18 Miles long range. Excellent steering control and easy to carve. Great for beginners too, with replaceable battery for unlimited ride time.
Top Speed:29mph / 47kmh
Range:20mi / 32km
Max Load:330lb / 150kg
Climbing Grade : 30%
Best electric skateboard for beginners
Super easy to learn, nice carving experience, safe speed for beginners, smart braking system, unique design. Suitable for campus and daily commuting.
Top Speed:23 mph / 38 kmh
Range:8mi / 13km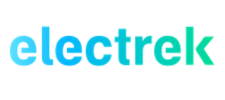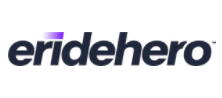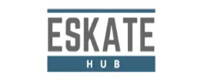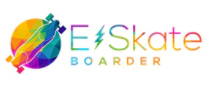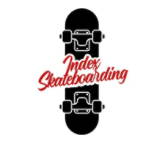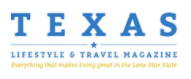 5,000+ satisfied customers and counting
What people love about electric skateboard
My son's birthday present
I bought two V4 skateboards. One for my current college kid to get around campus and one for my high school senior who will be attending college next fall. They both LOVE their boards and use them daily. The boards are light enough for them to carry in class and they charge quickly.
Last year, I had a $300 Noname electric longboard, and this year I upgraded to the T3 since I wanted cloud wheels and something with a little more power. WOW! Tons more power and the cloud wheels are so smooth. For only $200 more than my old board, it was so worth the upgrade. Love this new board!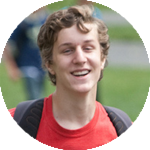 It is convenient to go to class
I'm in college so this board caught my eye immediately and it's great! I am never late to class, and I have more time to get things done rather than spend that time walking.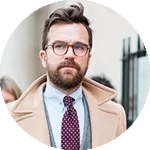 Possway T3 makes the commute both fun and enjoyable. You can weave in and out of traffic and stop spending money on gas! Very happy with my choice.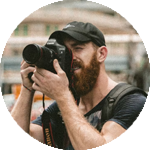 Great for shooting slides
I'm a full-time video maker, and sometimes I need to shoot some sports or car footage I like shooting on my Possway eskate, and I shot many awesome footages with it!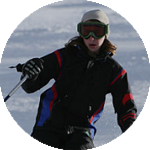 I'm a snowboarder and I was gifted an electric skateboard from my friend. I'm amazed at how comfortable riding it! You can get a similar experience like snowboarding, that's awesome!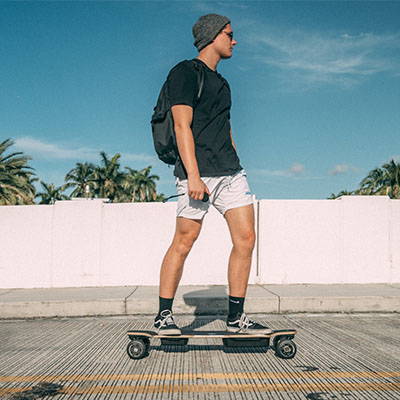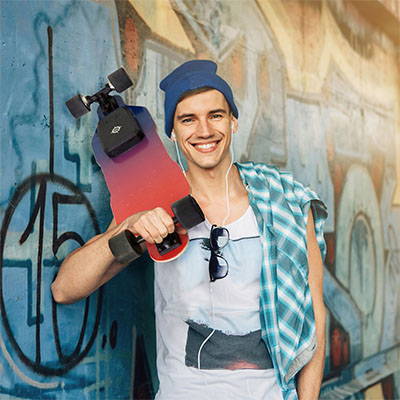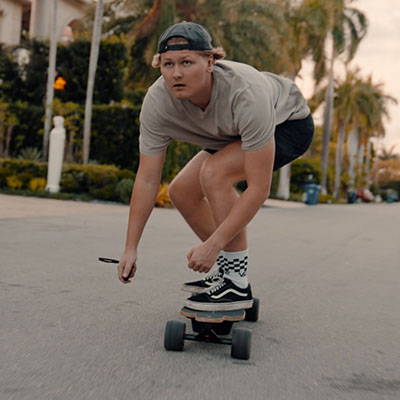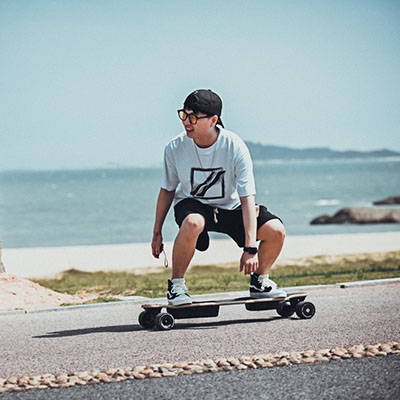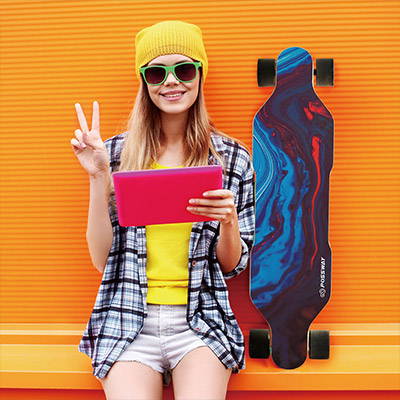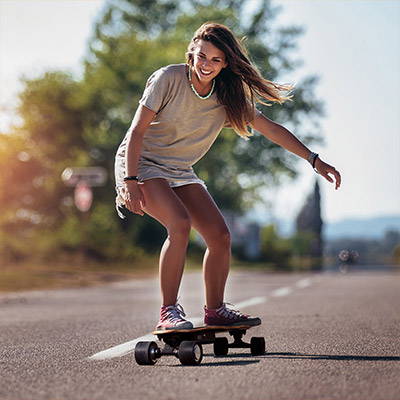 Learn our latest news and professional electric skateboard skills.
  Electric Skateboard Market: Introduction An electric skateboard is similar to a traditional skateboard except that it comes with an...
More and more people fall in love with electric skateboards. And some people start to cultivate the hobby and practice...
Important news always comes first. It is the latest and advanced version- Possway V4 PRO electric skateboard whose original price...