News & Blog
How will life be different with electric skateboards?
by May Chen on Mar 21, 2022
The electric skateboard represents a new lifestyle.
Enormous amounts of pollution, climate-altering emissions cars spew are really harmful to the environment. When bumper-to-bumper traffic chokes roads and SUVs fill urban parking lots, we can't say we're taking the climate crisis seriously. In recent years, environmental and electrical trends become mainstream in the market, as they represent "modernity and comfort" for those who choose to be their users. The electric skateboard represents this new lifestyle.
There are many advantages to electric skateboards. Generally, riding on the electric skateboard for over an hour will help to burn 50 to 100 calories. Besides that, it is also good for your physical and mental health. People not only can have fun outside and release pressure, but also can use it as a transportation tool, or use it for other purposes. More and more people choose it. You can see a lot of people using it on the street. They go to school or work. Electric skateboard becomes an important part of their life.
Electric skateboard makes people's life different!
One of these cases is Ken, 45-year-old, who has decided to abandon the comfort of four-wheeled vehicles to make his routes on an electric skateboard through the city of New York. "I walk the entire city with my electric skateboard, my friends tell me that I'm crazy as I ride it at my age. While practicing, I have surprises every day. The experience has been very cool. It makes my life very convenient. " Ken told medium.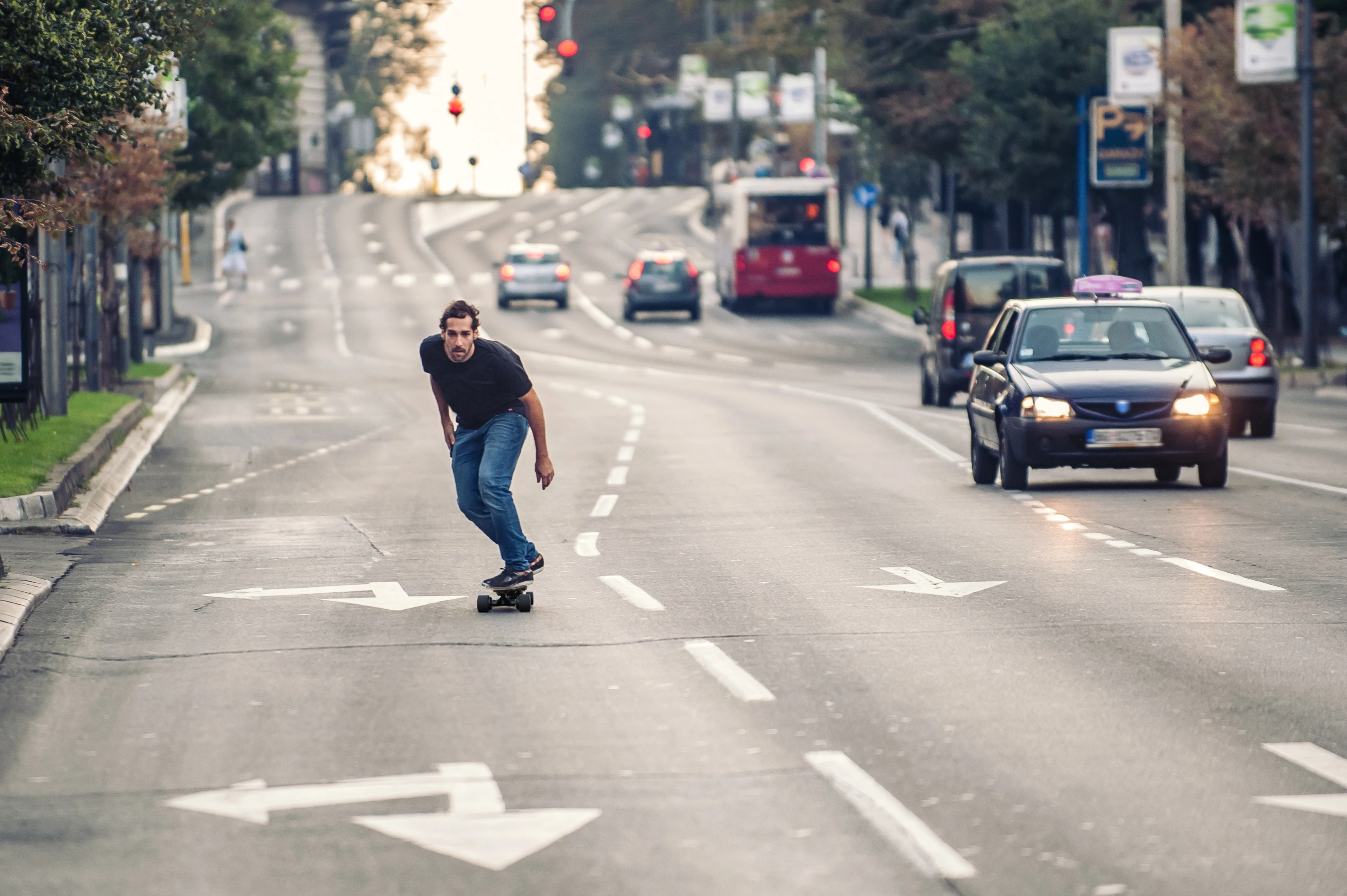 Mattew has jumped on the wave of electric skateboards in just two weeks of use, emphasizing its benefits, emphasizing that it is one of the best decisions he could have made, even if he continues to use his car for longer journeys. "I go from home to work and from work to home, in this period of time I have only charged it once and it almost does not consume electricity," said Mattew, ''It took less 10 minutes to reach home than before. To get around and walk more safely, I used the bike lane. I love this short trip after a long day, which brings me something new. I hate being trapped in office" explained Mattew.

Electric skateboards are not only a means of transportation but also a new way of life and attitude for people. Do you want new and convenient transportation? Do you want to spice up your life? It is not as hard as you think. Take action and find your new electric skateboard. Here is an electric skateboard that is very suitable for beginners.